Company
nikita ventures GmbH is a media company based in Berlin, specialized in the digital distribution of content. We acquire film and television rights as well as content rights from other areas and ensure their optimal monetization via digital distribution channels. The heart of our distribution network is our YouTube multi-channel-network. Our specialized team operates numerous YouTube-channels, manages thousands of videos on YouTube and is a YouTube Certified Partner.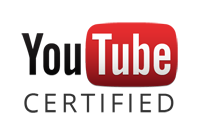 Management
Antoine Schmidt-Roy (*1976) first studied media technology and later cultural and media management. Between both studies he was in the TV-production of the Brazilian media group REDEGLOBO, Assistant to the ZDF South-America correspondent in Rio de Janeiro and a media entrepreneur in Berlin.
After graduating from the Institute for Cultural and Media Management in Hamburg, he took over in 2005 as Head of New Media at Studio Hamburg Distribution & Marketing (the distribution company of the Studio Hamburg Group) where he rose to the Executive Board in 2008. During this time he has largely driven the commercial exploitation of ARD-programs distributed via digital channels, e.g. by publishing them for the first time in the iTunes Store or marketing them within mobile apps. Since then Antoine has published several thousand hours of television program on 35 different platforms and services and has been exploiting content on numerous YouTube-channels since many years.
In 2012, Antoine took over the position of CEO of Germany's Gold, a company founded by 17 leading companies in the German television and film industry (ZDF Enterprises, Telepool, WDR Mediagroup, Beta Film, Brainpool and others) with the goal to market 60 years of German television and films on a new VOD platform.
Since January 2014, Antoine Schmidt-Roy has bundled his activities as a media entrepreneur under the roof of nikita ventures GmbH.